A Mjau Loves featured product
Say hello to the Confetti Feast Set
Upgrade mealtime with this fun and stylish terrazzo-patterned meal set. We love the feel of the ceramic dishes (one for food and one for water) and the airtight treat jar (because all good kitties deserve a little something special. The matching placemat provides protection from mealtime messes by even the most eager appetites.
Set includes 2 ceramic dishes, 1 treat jar, and one waterproof placemat.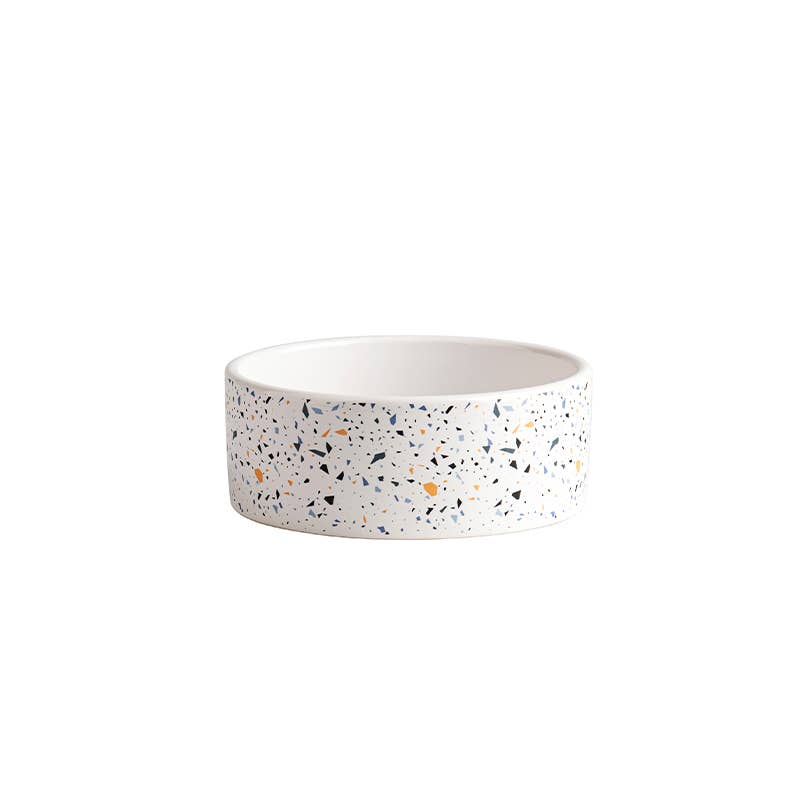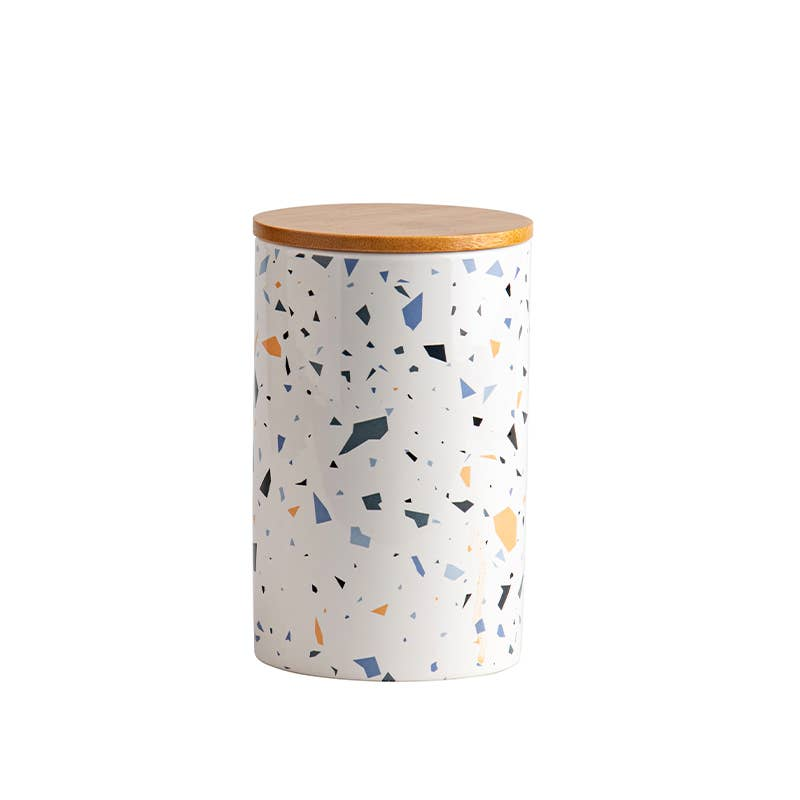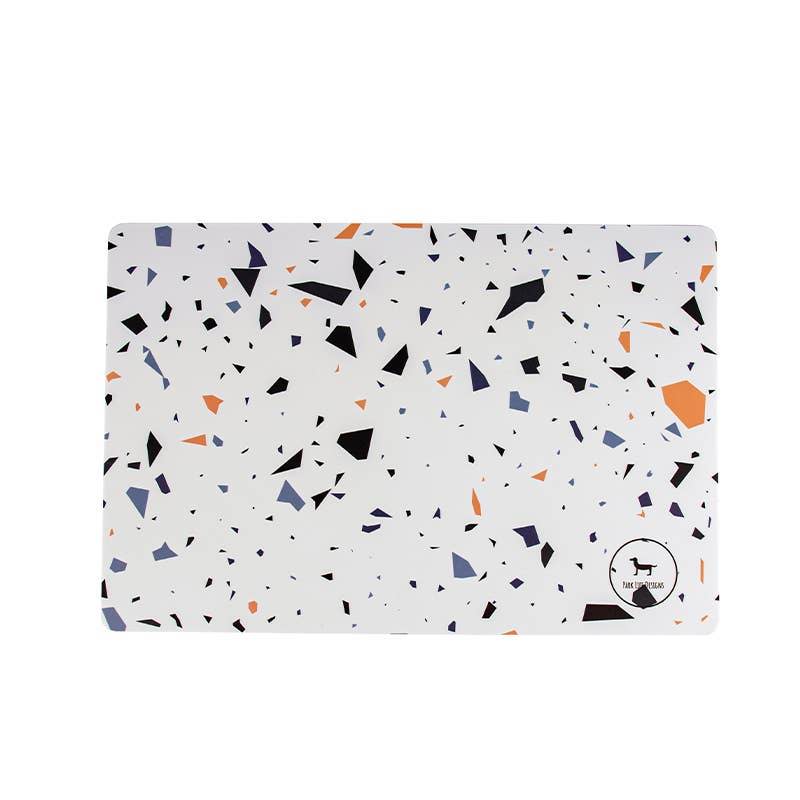 Dimensions
Dishes: 2" high, 5.25" diameter.
Treat Jar: 6.5" high, 4"diameter.
Meal Mat: 16" x 12.5" (0.1" thickness).

Dishes & Treat Jar are FDA approved ceramic and 100% machine washable and microwave-safe.
Park Life Designs believes that "every pet deserves decor reflective of their unique personality" -- we couldn't agree more. This New York City team makes some of the most stylish and well built accessories we've come across.