A Mjau Loves featured product
Say hello to the Good Bowl Duo set
We think these bowl and mat combos are just brilliant. The non-slip silicone mat is super easy to clean and creates a solid seal against flat surfaces, which keeps the included bowls in place for even the hungriest kitty. Mat color is a subtle, stylish mint green. This set includes two removable stainless steel bowls which make for easy refills and cleanup.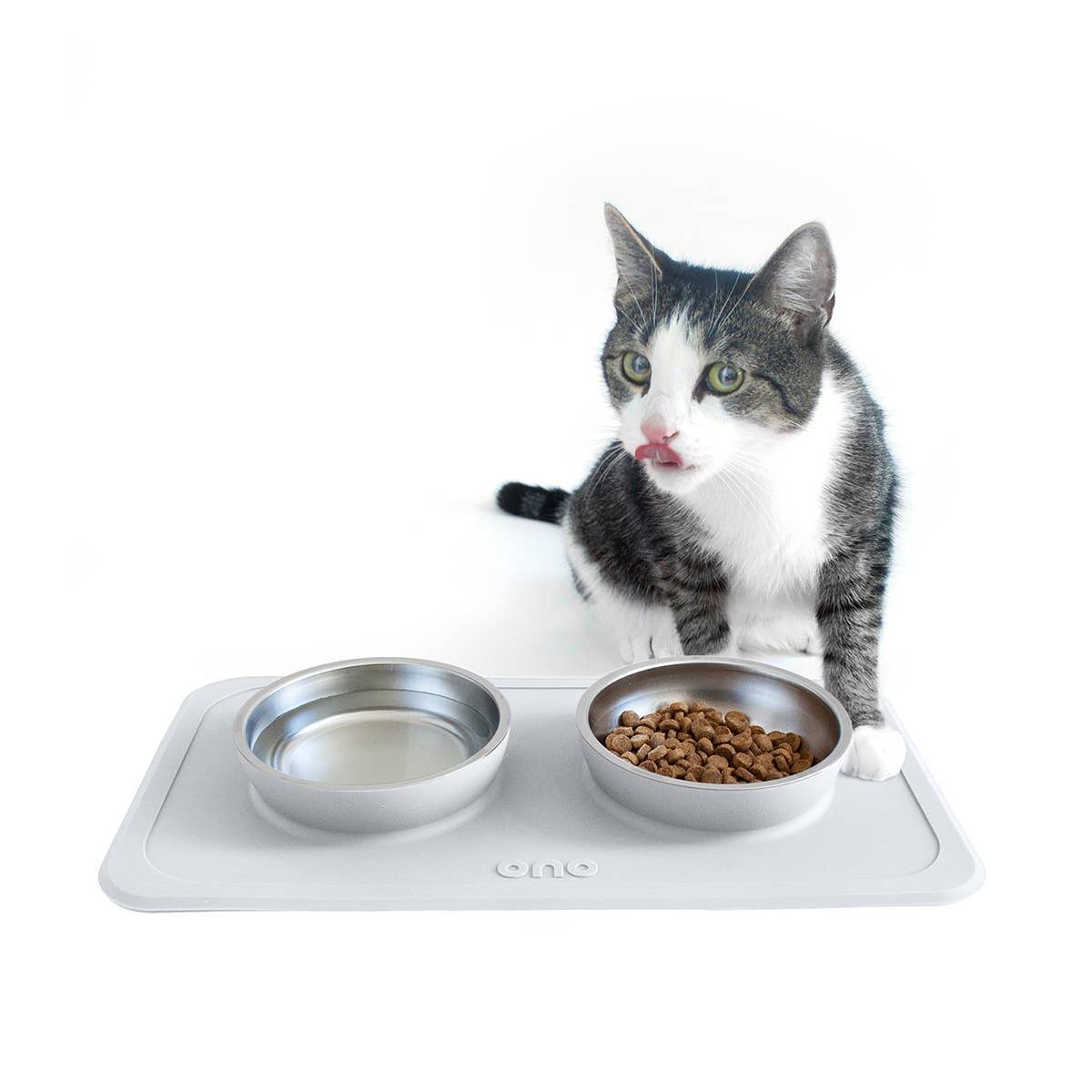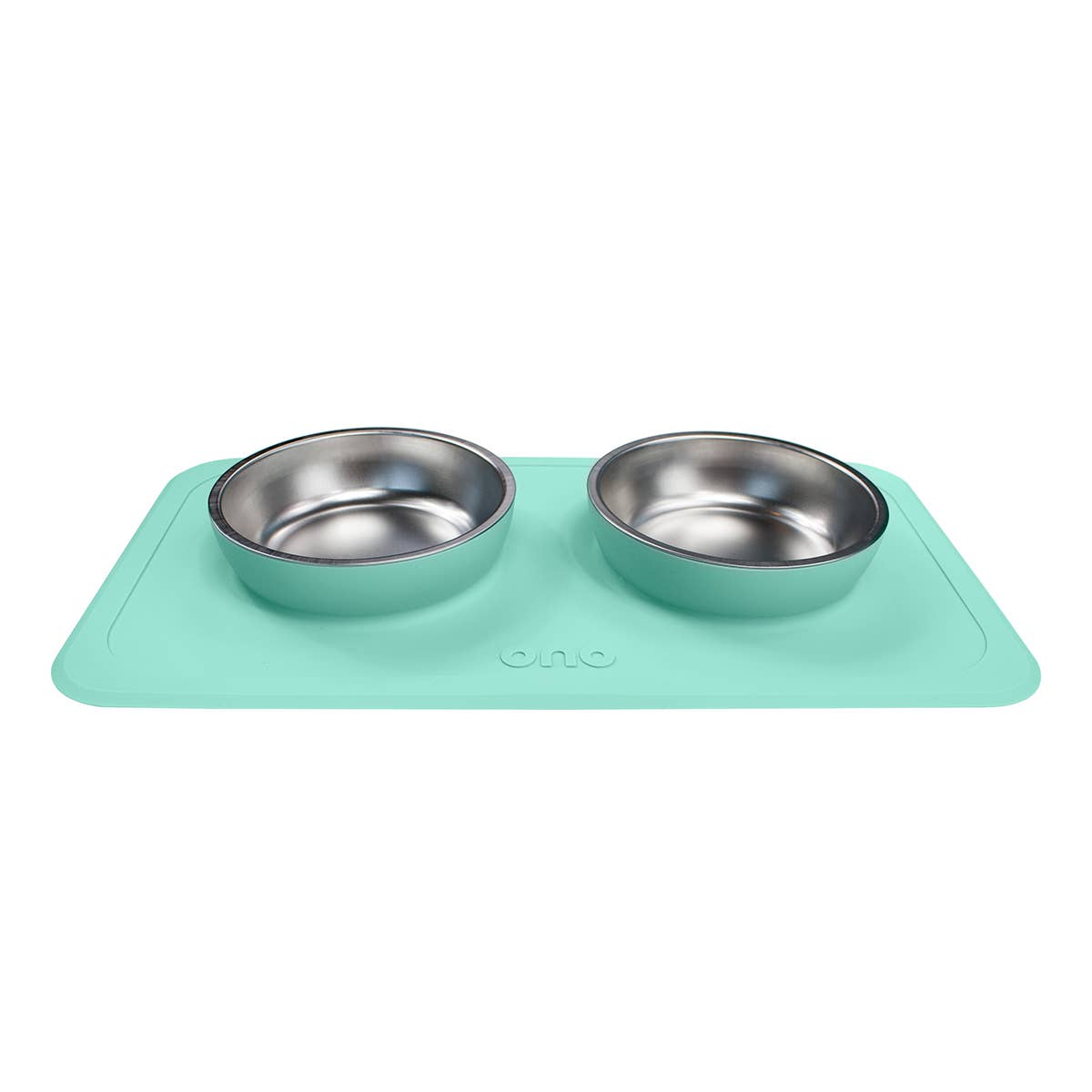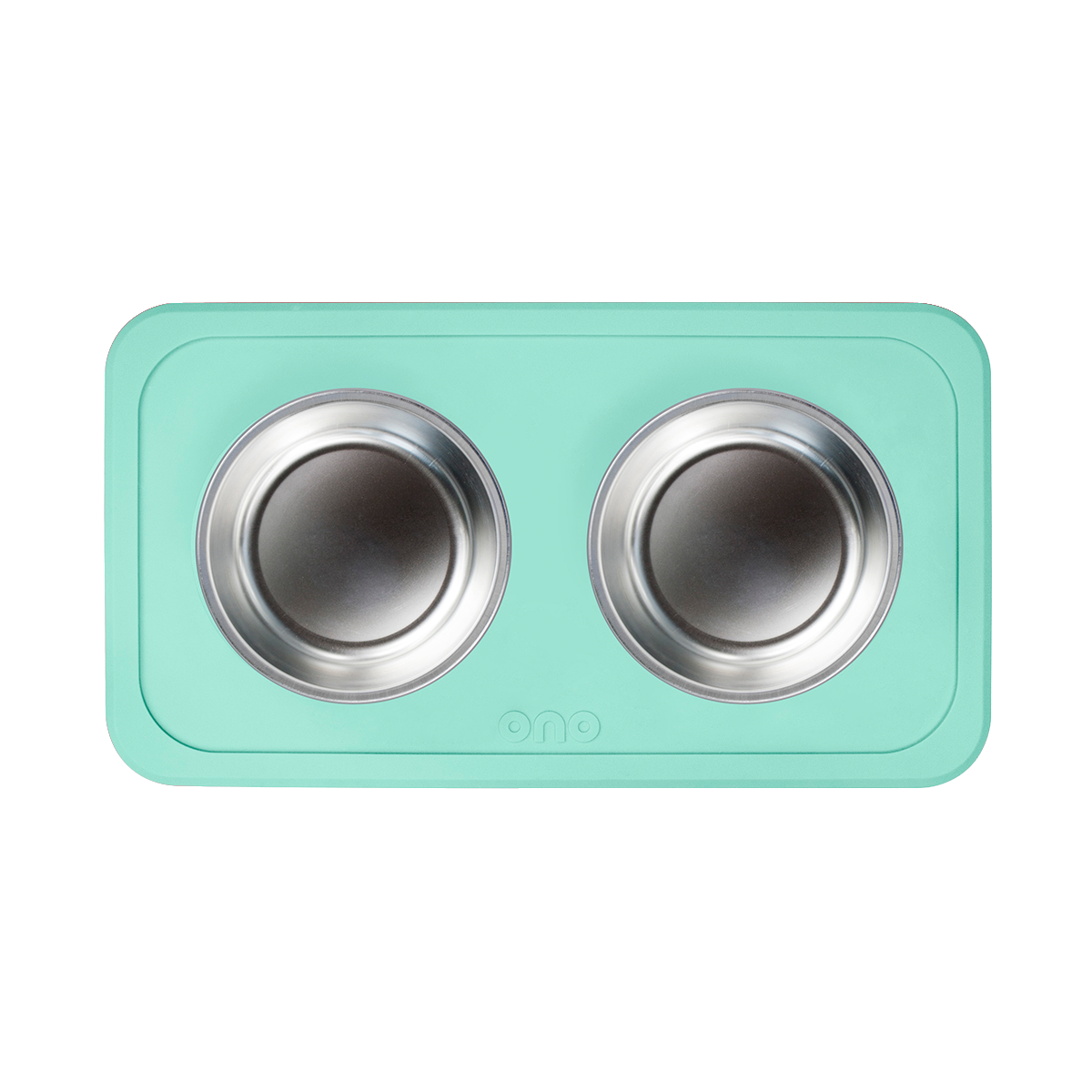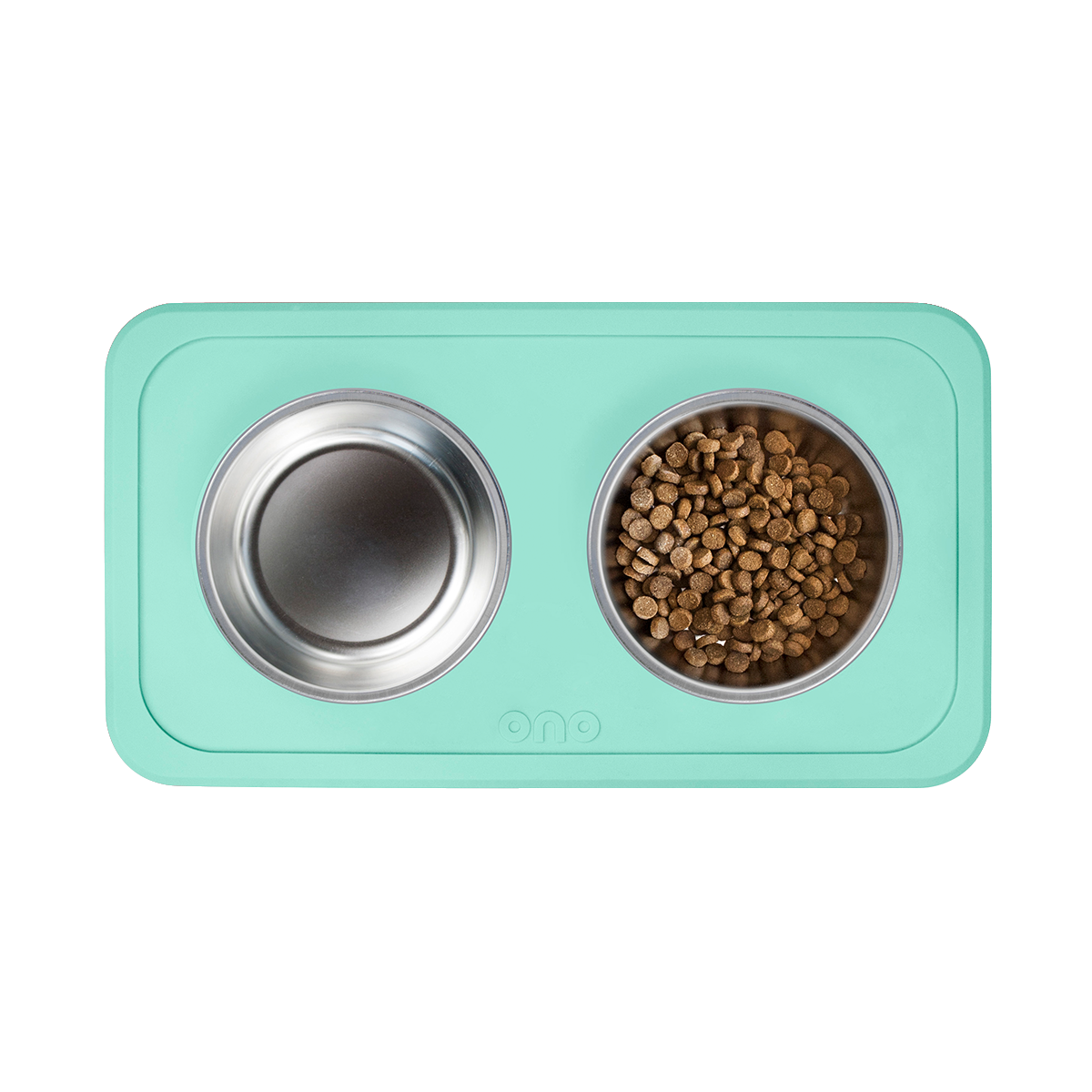 Dimensions: 18" x 10" x 1.6".

Materials: Food-grade silicone (BPA-, BPS-, PVC-, and phthalate-free), stainless steel.

Mat and stainless steel bowls can be cleaned with warm soapy water or placed in the dishwasher.
This Colorado-based, women-owned company got their start making mealtime accessories for toddlers before turning their attention to our other babies -- cats and dogs! We love their simple, elegant, and thoughtful approach to product design.