A Mjau Loves featured product
Say hello to the Dome Den
The purrfect nest for kitties (and yes, small dogs too) who need their own space but don't want to compromise on style. The wraparound felt top zips seamlessly into the base to create a safe and cozy hideaway. A simple yet stylish, machine-washable cushion completes this comfy setup. Components are easy to assemble, disassemble, and are lightweight enough to move to your furry friend's favorite spot in the house.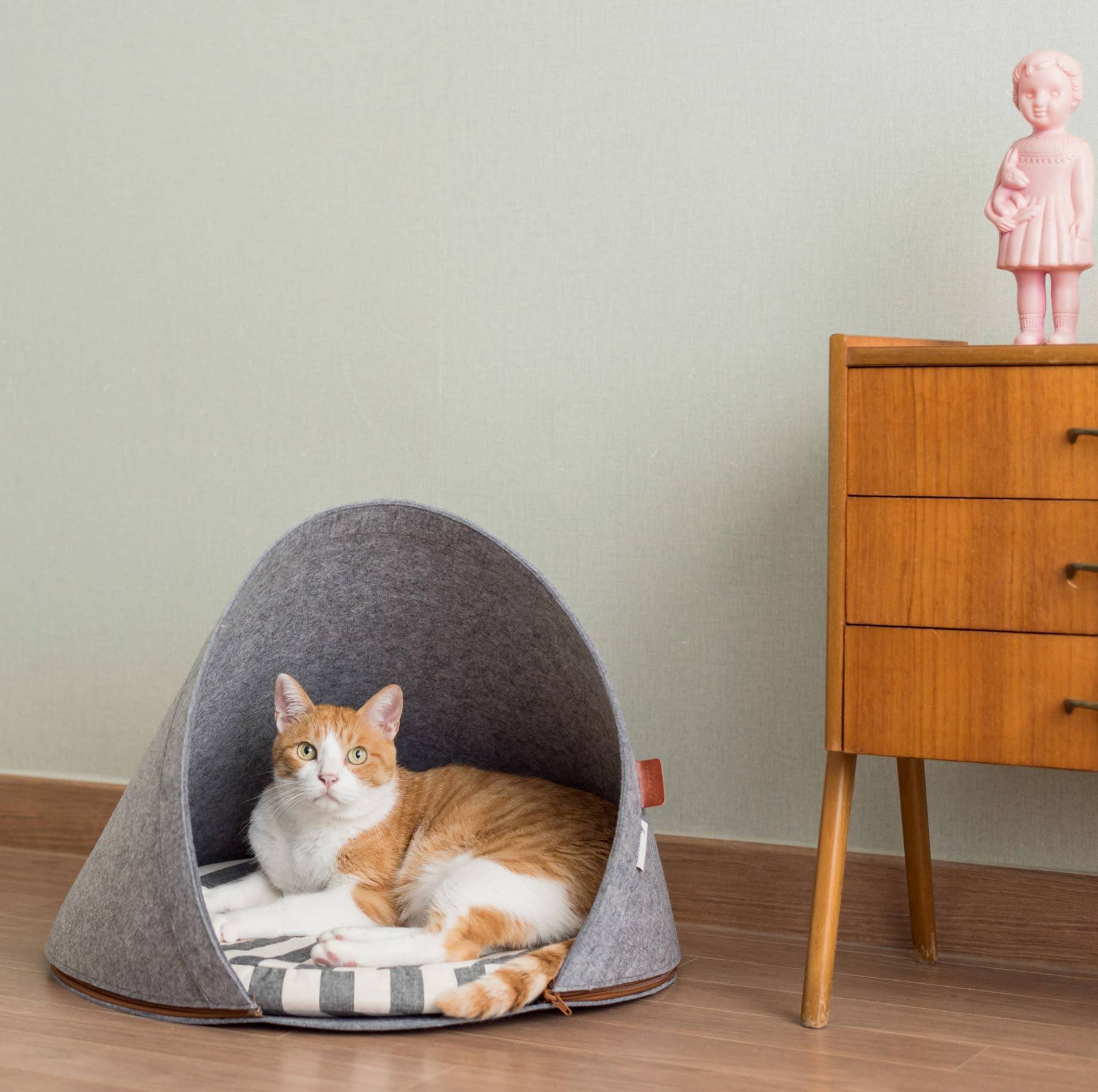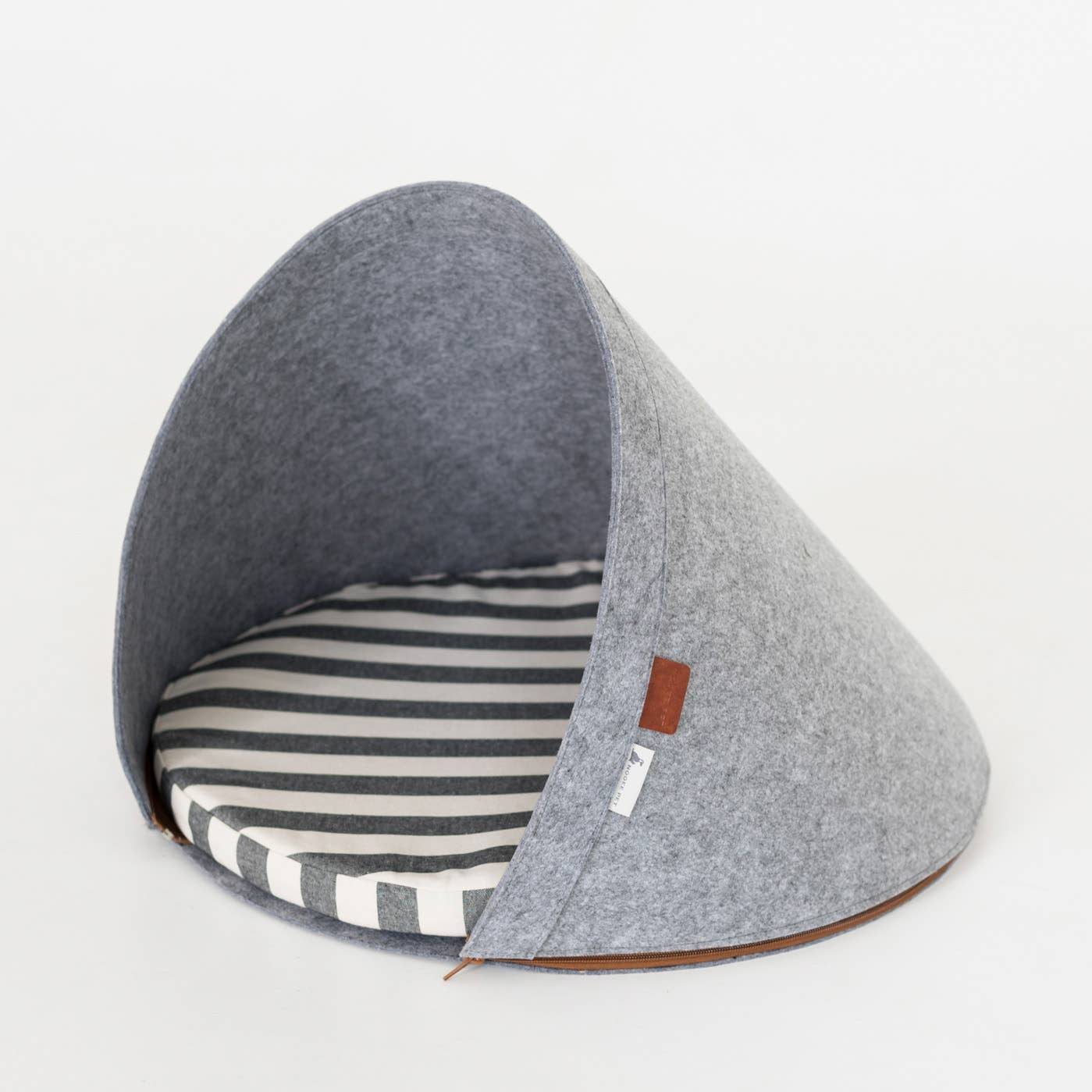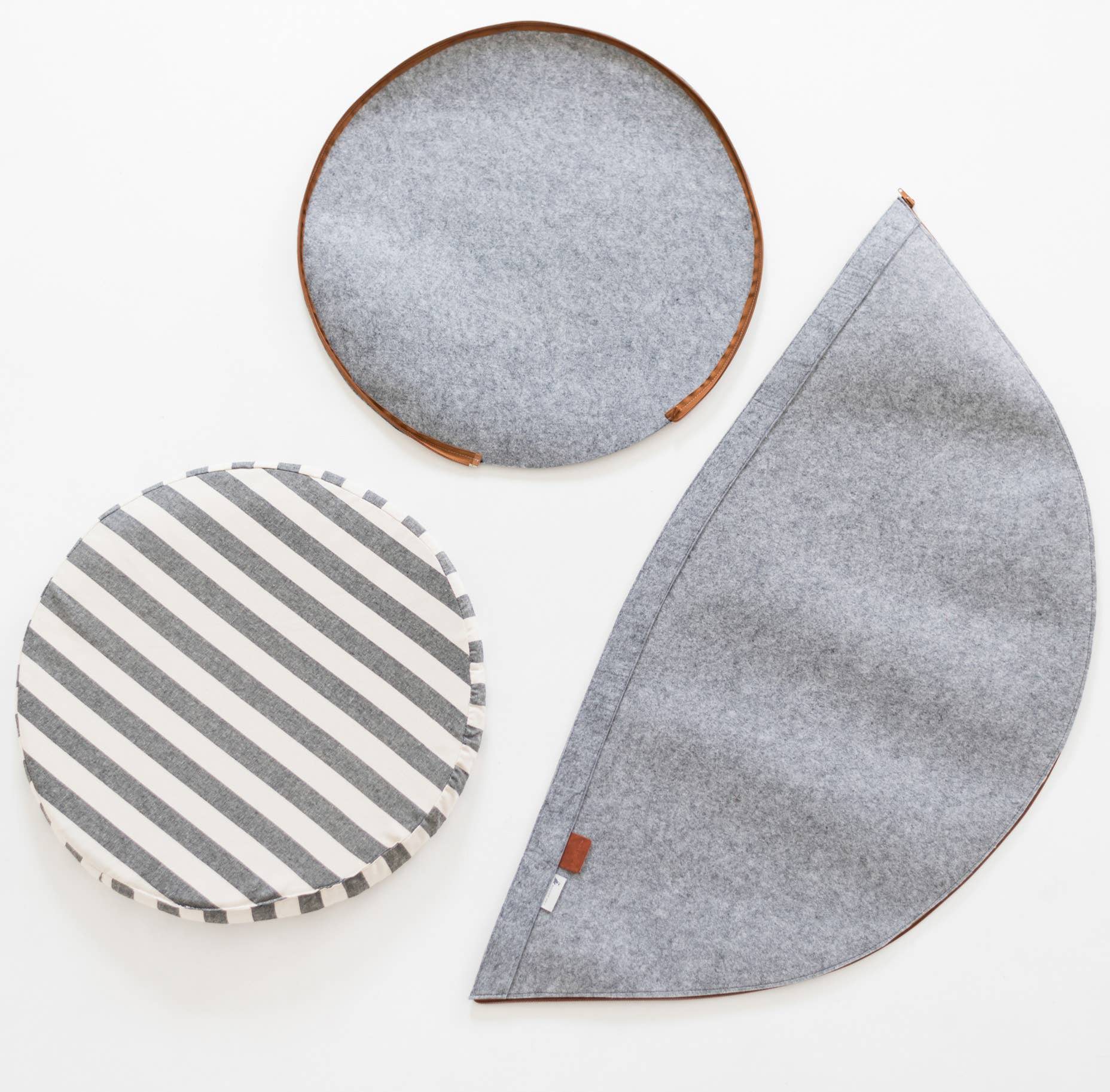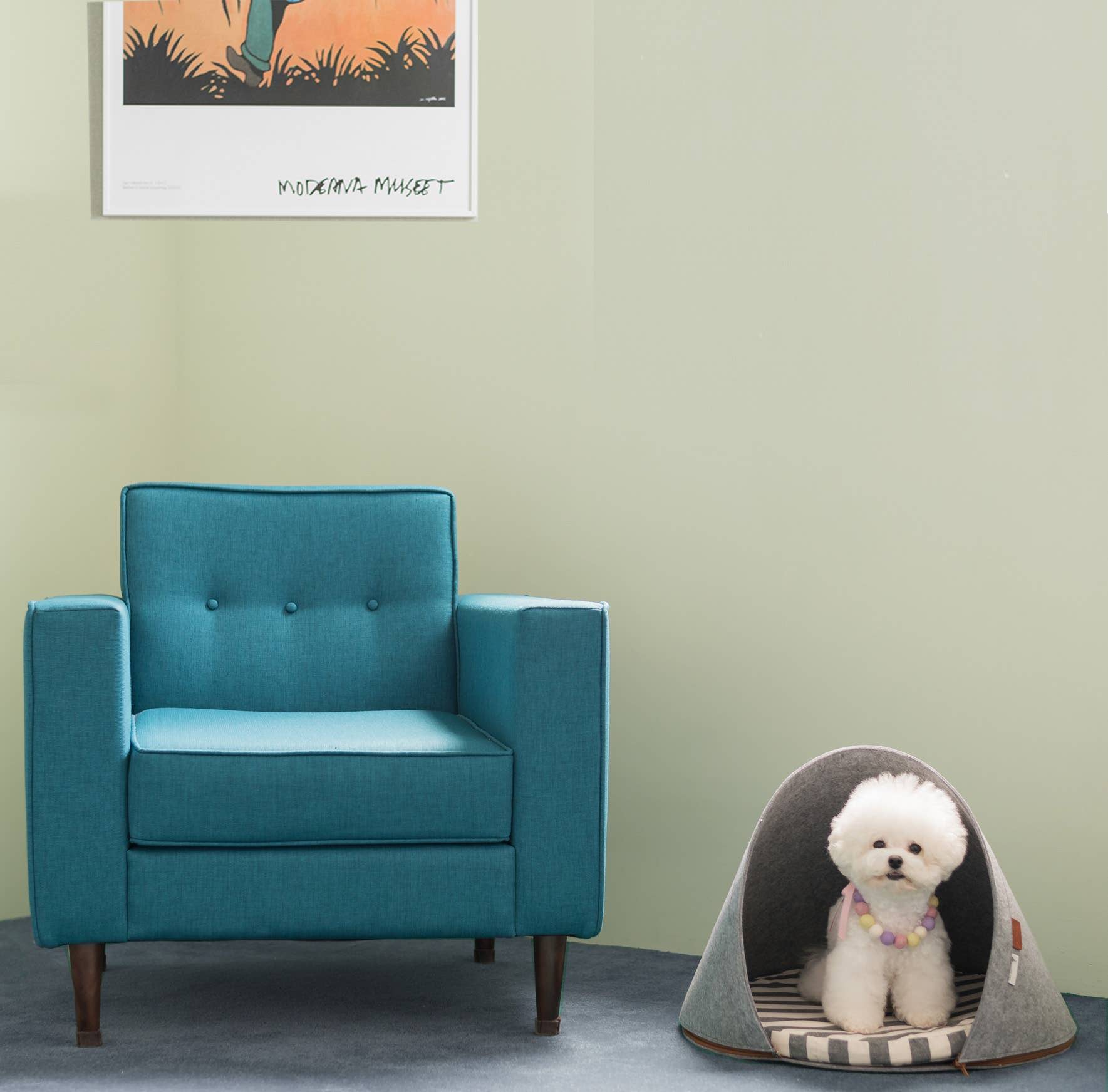 Dimensions: 16" (height) x 20" x 20"
Weight: approximately 1lb
Includes: 1 removable cushion, 1 felt base, 1 felt top. Items attach with zipper.
To clean: Machine washable.
Like us, the founders of Nooee Pet believe both pets and people are deserving of comfortable and stylish spaces. Their high-grade materials, quality construction, and playful design make them one of our stand-out favorites.